For the past two weeks, I have been working on a shader that will be performant on mobile VR but still have all the cool effect of a dream within it.
The objective of the level would be You the player would be in an older person's mind trying to help them remember how to make this key by clearing out their mental cobwebs. I wanted the world to be fragmented as you find the cobwebs to clear out with your Gear VR/ Oculus Go controller. As you clear out more of the webs more formed her head / the world will become formed.
I wanted to create a shader that can bend and fragment the world and slowly put it back together as the player clears the mental cobwebs.
My inspirations for this were:
Inception (Movie) –
Voxel Covering – https://twitter.com/i/status/1014938219228454913
Bound:

This is my working POC for the shader: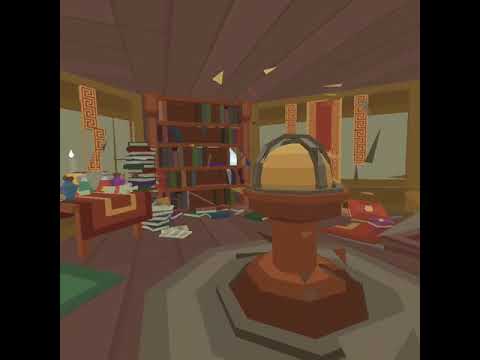 I currently have 2 issues though.
1. Once I check the box for "single pass" in VR the shader loses its depth perception.
2. Unity has trouble emulating the shader in the editor when the Android option is selected.
Those are my issues but other than that the project is really moving along. I can't wait to have people playtest this demo 🙂